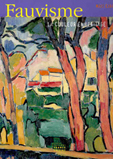 Bibliography
Arts, The Studio (London), Knowledge of the Arts, Prism of the Arts, Pittura Francese (Milan), The Parisians (Tokyo), École de Paris, Catalogue Bolafi (Italie), Views on Contemporary Painting , The Contemporary World Bordas, Encyclopedia of the XXth century Larousse, The Connaisseur (Londres), Misué (Tokyo), La Légion Violette, The Half-Century, Revue Polytechnique 1976, Galerie Jardin des Arts 1978, The Tsukuru 1979, Art Vision 1981, The Nippon Bijutsu 1981, Galerie des Arts, Feb. 1984, Nagomi, May 1984, L'Oeil, L'Officiel 1993, L'Europe Bulgarie 1995, La Route de la Soie 1996, A Paris, Cafés d'artistes et leurs légendes 1999-2000, Publication The Yomiuri Shimbun, The technique of Art under the supervision of Jean Rudel, Elisabeth Brit, Sandra Costa, Philippe Piguet, 1999 Flammarion. Abstract Art by Michel Ragon, Michel Seuphor 1974, Benezit, The History of the Autumn Exhibition from 1903 to today, under the supervision of Noël Coret, School of Paris 1945-1965 by Lydia Harambourg (Ides et Calendes, 1993), Fauvism the colour heritage by Noël Coret, France Loisir 2005.
Conferences, TV, Films
School of Paris, Contemporary Art (Phnom-Penh, December 1966) – Space in modern painting – Painting and Music – "Unesco, Architecture, Industry, Plastic Arts" (1986) – Street Arts (Dunkerque, 1988) – symposium "The Art of the City" (Prague, 1987) – "Defending Plastic Arts" (Palace of Europe, Strasbourg, January 1991) – Participation in various juries including the International Festival of Art Film (from1989 to 1991) – Film of the exhibition at the Museum of Cagnes-sur-Mer – Film for the National Library (Imago, 1996) – Film by Jean Desvilles (1999).
Exhibition and associations
Le Salon d'automne 2010 rend hommage à Baron Renouard : en cliquant ici
Le Salon Réalités nouvelles : en cliquant ici
Arelis, Association pour la création et la diffusion de la tapisserie française : en cliquant ici
Portail des collections des Musées de France : en cliquant ici
Artistic movements
École de Paris, article wikipédia : en cliquant ici
Non figuration, article wikipédia : en cliquant ici
Réalité poétique, article wikipédia : en cliquant ici